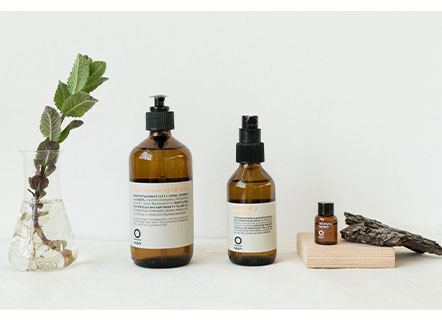 Oway Scalp Treatment
Oway Scalp Treatment
Organic scalp treatment that uses essential oils. The rich aroma that comes from the organic essential oils makes you feel relaxed, with hair dipped in purifying and restorative treatments. This is the Oway's Head.Spa concept. In this post, we will take a look at the origins of Oway, their organic concept, and the various scalp treatments they offer in an organic way.
Origins of Oway
Ortofficina is Oway's biodynamic farm, covering an area of over 50000 square metres in the Bologna hills of Italy. It is where they grow, pick and distil extracts and essential oils from zero kilometer biodynamic farming. But what is biodynamic method? It is the purest and cleanest type of cultivation- free from pesticides, herbicides, insecticides and synthetic fertilizers used in traditional farming. It also respects the plant and the environment, allowing the purest, concentrated and effective active ingredients to be obtained. (Images courtesty of Oway Japan)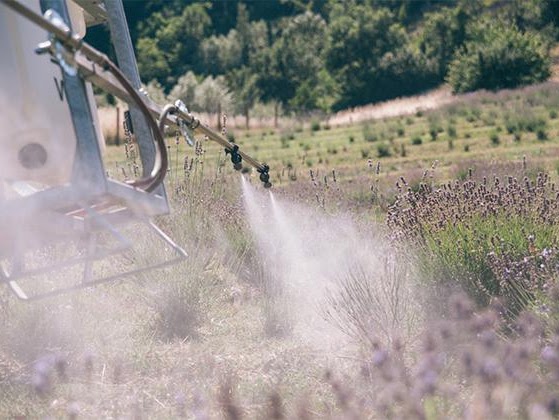 Organic Concept
The O'way Head.Spa concept is not the traditional hair salon, fast-service shop, and anonymous service concept. It is a space where you can relax, be surrounded by SPA aromatic fragrances, dip your hair in purifying and restorative hair treatments, and let yourself be pampered with head massage at the washbasin. This is their concept of natural and holistic wellbeing, which regenerates your hair, scalp and above all, your thoughts. (Image courtesy of Oway Japan)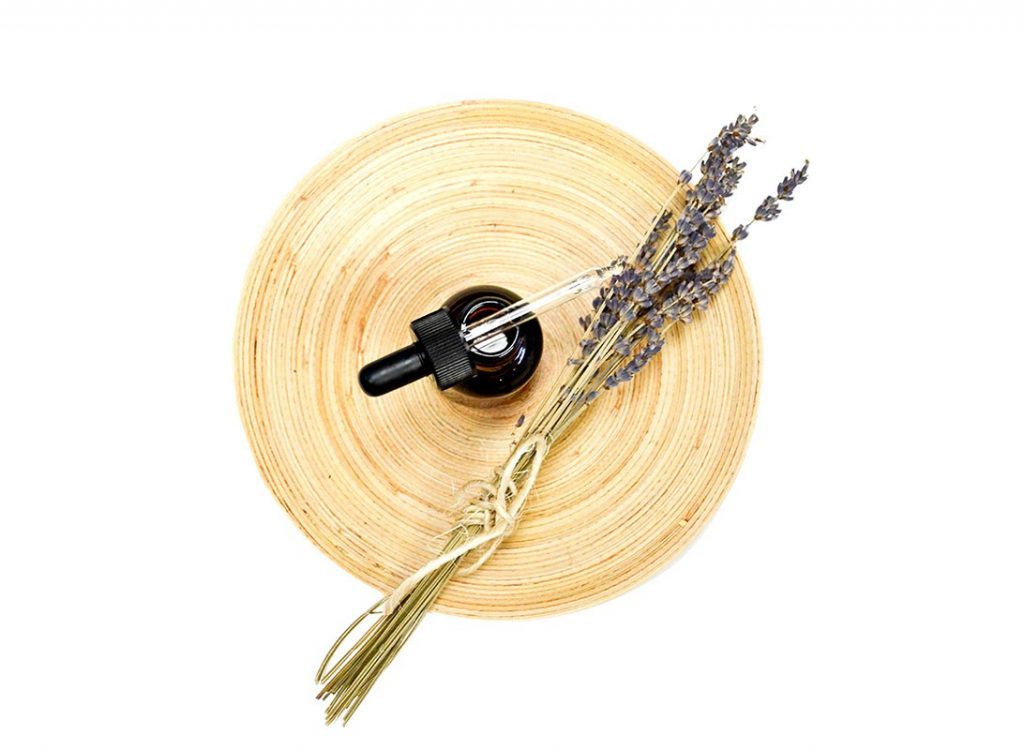 Less packaging, more environmental awareness
O'way only uses essential packaging in order to minimise the impact on the environment. No overpackaging, external wrapping or packs, which are often only used for advertising slogans and for aesthetic purposes and immediately thrown away after a purchase has been made. Their tubes are made of 100% recyclable aluminium and do not come in a pack. The display materials and fittings used in their hair salon are recycled a or eco-certified.
All of Oway's products come in pharmaceutical amber glass bottles and jars, which perfectly preserve and guarantee the purity of their formulas with a high concentration of botanical ingredients. This precious choice is also a sign of respect for the Earth. Glass is of natural origin and will always be 100% recyclable. (Image courtesty of Oway Japan)
Cruelty-free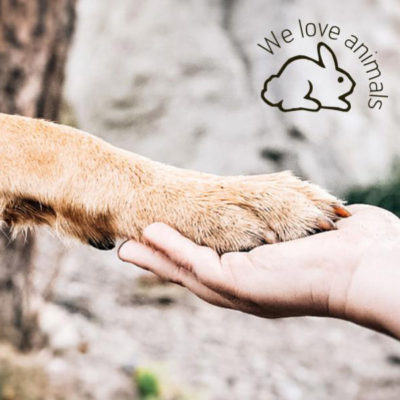 Oway is not, and will never be, tested on animals. They have attained PETA Cruelty Free recognition and certification in the U.S.A. PETA (People for the Ethical Treatment of Animals). It is the largest world organisation for the protection of animal rights. PETA has always been at the forefront in the fight against vivisection, experimentation and other brutal treatments of animals.
Fair trade networks
Oway cooperates with international networks of fair trade purchase to support the development of the poor countries of the world with their productions.
Oway receives certified natural raw materials from Africa, Amazonia, Indonesia, Indochina and Aboriginal Australia, which they include in each of their products, thus supporting over 800 local communities.
Scalp Treatments
Treatment of Dandruff (Purifying Scalp Treatment)
Scalp and hair with oily dandruff
Scalp with hair with dry dandruff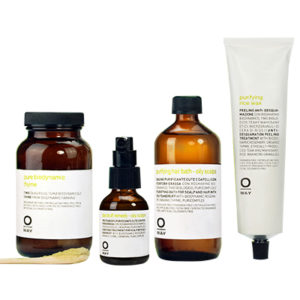 List of active ingredients:
Biodynamic Rosemary – refreshing, purifying and antimicrobial properties which result as precious in the treatment of skin imbalances. It also details stimulating virtues, promotes micro-blood circulation of the scalp, which is beneficial to hair growth and their state of health.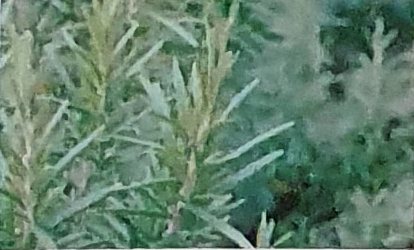 Biodynamic Thyme (Pure Micronized Plant) and Organic Thyme Extract – Thyme is a natural invigorator of micro-blood circulation and has antimicrobial, sebum-regulating and antiseptic properties which make it ideal for the treatment of scalps prone to oily or dry dandruff.
Organic Willow – antibacterial, anti-inflammatory and toning properties on the scalp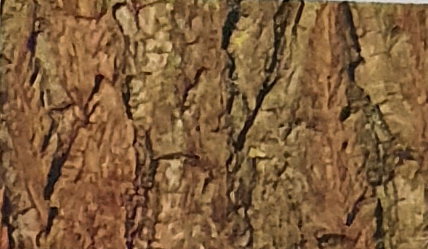 Ethical Teak & Mahogany – Teak extract is often used in Ayurvedic medicine to strengthen hair structure and also for its antibacterial properties. Mahogany is a plant aften used in traditional African medicine for its prestigious qualities: energize and invigorate hair.
Menthol Extract – Extracted from Mint essential oil, performs astringent and purifying actions on the scalp. It bestows an immediate sensation of freshness and relief and boasts significant anti-itching properties.
Rice Wax Micro-Granules – Perform a natural, delicate and effective scrub in order to remove oily and or dry dandruff. They encourage delicate scale detachment, purifying the scalp. They stimulate microcirculation of the scalp.
Soy Lecithin – Performs a natural, soothing, anti-inflammatory action against the itch typical on scalps affected by dandruff. It acts by preventing the release of Cytokines, the cells which cause inflammation, strengthening the cellular membrane.
Phycosaccharide ACG – Complex derived from laminaria algae that fights the bacterial responsible for the hyper-production of sebum and Malassezia Furfur, which is responsible for dandruff. Soothes skin irritations and promotes healing of wounds.
Biolin – A natural sugar prebiotic which counters attacks from pathogenic bacteria and fungi, which cause irritation and dandruff, without eliminating or rather stimulating and strengthening the "good bacteria" which is essential for healthy skin.
Crinipan – An active ingredient that actively fights Malassezia Furfur, the bacteria which causes dandruff.
Almeth – A functional compound made of Allantoin and Methionine, reduces skin irritation, lightly moisturizes the skin, promotes the formation of healthy skin
Puricomplex – A phytocomplex made up of organic Nettle and Burdock, two plants which are extremely highly astringent, purifying and have anti-oil power., for the delicate and effective cleaning of seborrheic skin.
Treatment of Oily and Greasy Scalp (Rebalancing Scalp Treatment)
List of active ingredients:
Biodynamic Sage – Due to the presence of phenols, it carries out an antiseptic action which purifies and is actibacterial.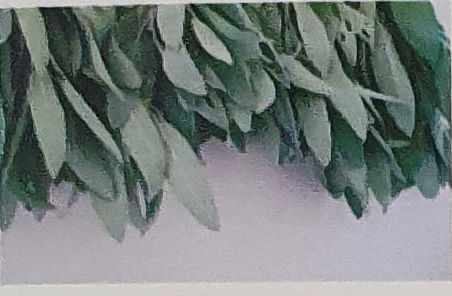 Organic Euphrasia Extract – It carries out a softening, invigorating, astringent and anti-inflammatory action, particularly for the treatment of sensitive skin.
Ethical White Amazonian Clay – An active ingredient deriving from the Amazon basis, where nutrients found are in the highest levels. It rebalances scalps with excessive sebaceous secretions, performing delicate yet effective detoxing, astringent and purifying actions.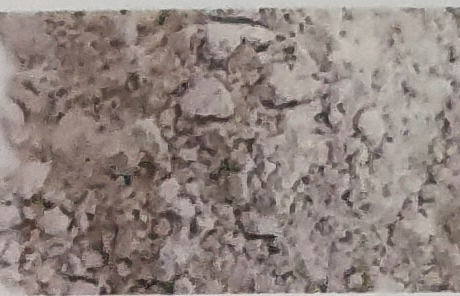 Ethical Teak & Mahogany
Bugbane Extract – Bugbane acts on all the causes that provoke greasy hair, seborrheic scalps, seasonal changes, hormonal factors and stress, significantly reducing sebum.
Surfactant derived from Coconut enhanced with Zinc Salts – Acts as a sebum regulator, it favours the correct oxygenation of the hair. It carries out a delicate deodorant action. It stimulates the cellular metabolism, skin renewal and correct development of the hair.
Treatment of Sensitive Scalp (Soothing Scalp Treatment)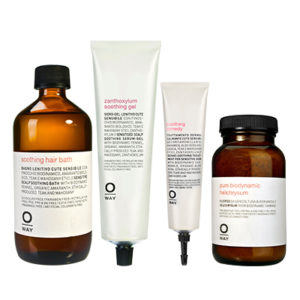 List of active ingredients:
Biodynamic Fennel Essential Oil – Stimulates the elimination of liquids and toxins and counters their accumulation. It also encourages skin microcirculation and has a smoothing action.
Biodynamic Helichrysum – Thanks to its soothing action against redness and irritation. Helichrysum is particularly suited for the treatment of delicate, sensitive skin. Moreover, the plant performs a considerable protective action on the skin.
Organic Amaranth Extract – Rich in proteins, it contains a considerable amount of fats and is rich in mineral substances, which give the hair body and shine.
Organic Aloe Vera – Rich in Polysaccharides, Amino acids, Organic acids and phytosterols, Aloe Vera has a proven calming action. It has an antibacterial and antimicrobial action.
Ethical Teak & Mahogany
Rice Bran Oil – It has high antioxidant powers, checking free radicals and protecting the skin from UV rays. It also has skin rebuilding action: it promotes rapid growth of skin cells , improving its condition.
Wheat Protein – Wheat protein and oligosaccharides act as hydro-regulators. Keeping the amount of water in the hair constant even in conditions of high external humidity. They improve elasticity and hair mechanical resistance.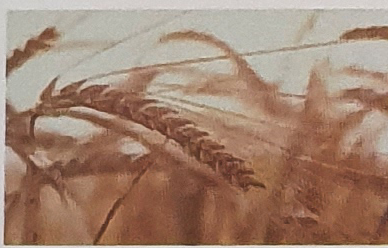 Bergamot Essential Oil – Use to fight stress and anxious states due to its optimal calming and relaxing effects. It carries out a potent antibacterial and disinfecting action on the scalp.
Zanthoxylum Extract – An ancient plant of Chinese origin. It performs soothing and anti-irritant actions. This active ingredient offers immediate relief from sensitized and irritated scalps.
Sodium PCA – An organic compound with moisturizing properties.
Non-Ethoxylated Surfactants – Treat sensitive, reddened and irritated skin. Oway chooses a mix of non-ethoxylated surfactants of vegetal origin which produce excellent "skin feeling", soothe the scalp and leave the hair soft, shiny and easy to comb.
Delicate and Hydrating Co-Surfactants – The surfactants contained derived from Nutmeg and Wheat Proteins and cleanse away impurities without depriving the skin of the lipid layer it needs to function properly.
Treatment for Hair Loss (Hair Loss Scalp Treatment)
List of active ingredients:
Biodynamic Mint Essential Oil – It performs a reactivating and refreshing action on the microcirculation, providing the scalp with immediate relief and a sensation of well being.
Biodynamic Horse Chestnut Extract – Stimulates the follicle area. Thanks to the saponin and esculin it contains, it regulates hair permeability and resilience, improves blood vessel microcirculation and stimulates the reactivation and strengthening of the hair bulb.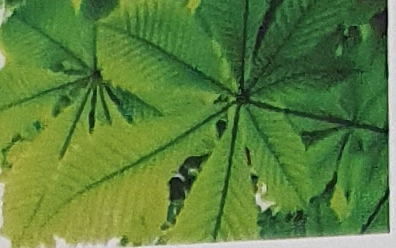 Ethical Teak & Mahogany
Cedar Essential Oil – Performs and anti-oxidant action on the hair roots while stimulating regrowth through favoring peripheral micro blood circulation. The scalp tissue is better oxygenated, promoting hair nourishment through its roots.
Menthol Extract
Vegetal Proteins – A natural complex which protects and strengthens the hair fiber. It regulates moisturization, constantly maintaining hair in ideal conditions, even in circumstances of high external humidity. It improves and elasticizes the hair structure.
Cotton Seed Oil – One of the most Vitamin E rich oils and is thus an excellent antioxidant. It carries out a conditioning action which makes for fluid and shiny hair.
Vegetal Stem Cells from Buddleja Davidii – Help hair follicles reproduce, improving their capacity for self-renewal. Slow down the process of ageing.
Surfactants derived from Coconut enhanced with Zinc Salt
Dynagen – active ingredient derived from yeast that favours the bulb anchorage to the follicle and the growth of healthy and strong hair.
Densiplant – active ingredient derived from legumes that increases the anagen phrase of hair birth and growth, and slows down the telogen process of hair loss.
Hairspa Complex – The synergy of Lactitol and Xylitol favours the immediate moisturizing of the sensitized scalp, giving comfort and relief with a long-lasting action.